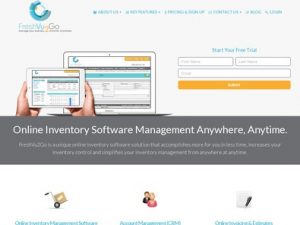 FreshVu2Go gives you the necessary resources to improve customer satisfaction by streamlining shipping and receiving operations to facilitate quicker processing and giving you the ability to track important additional information required for shipments. You can ship directly from sales invoices or sales orders and even from the Fulfillment Manager. Sales staff can spot delayed shipments or backlogs in shipping before they become a problem.
With an easy-to-use screen you can easily see what has to be shipped along with what already has been shipped. You can combine shipments from different orders related to the same customer (if need be) and associate the item(s) to box labels for better tracking capabilities. Informative packing slips reduce manual handling via picking lists.
Combine multiple orders into single shipments and save money.
Enter several lines of instructions if you have important shipping information that needs to accompany the shipment.
Enter shipment ETAs by selecting the date the shipment is expected.
Modify receipts to incorporate freight costs and handling charges levied by vendors at a later date. Simply add a line item in the receipt with the price and description of the charge then re-save the receipt.
Select alternate ship-to locations at the stage of shipping or add a new ship-to address on the fly.
Track the dates of each shipment automatically by configuring inventory items with their default weights.
Track the number of boxes assigned to a shipment by assigning each box a label and assigning orders (or individual items from orders) to each box within a shipment. This gives you the ability to track how many boxes per shipment were utilized, and what labels were assigned to each of the boxes.
For a free trial of FreshVu2Go, click here: https://freshvu2go.com/free-trial/?plan=trial